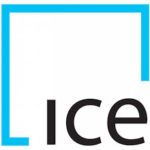 R.J. O'Brien offers a number of trading platforms, all accompanied with our outstanding service. Whether you choose an RJO platform or one from our third-party choices, you'll have fast, secure and reliable access to the global markets for your trading needs. From commercial hedger to individual trader, align your trading style with the platform that's right for you.
ICE Platform
FOR THE ACTIVE TRADER

The ICE Platform is an all-in-one solution—the first platform that provides you with access to both futures and over the counter (OTC) energy markets. The browser-based solution is easy to use and offers built-in pre-trade risk management, a real-time order book and deal ticker, and a sophisticated spread implication engine.
Key Features
Single-click order entry and trading functionality.
Seamless integration from Excel formulas into WebICE via ICEMaker.
Track daily buys and sells on the exchange with real-time P & L numbers.
Fully configurable trading screen to maximize desktop area.
Holding or activating orders based on changing market conditions.
Deriving implied and spread values while managing an order book manually or automatically.